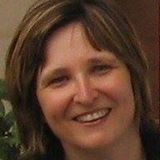 Michelina Occhioni
Owner of virtualscience.it and Techlandgrid virtual world
Michelina Occhioni (1965) lives in the south of Italy (Apulia).
She studied in a technical high school (industrial chemistry) and then she graduate in Biology.
For 13 years she worked in a chemical plant laboratory, as analysis method specialist.
Her fields of interest were gascromatography, water and oil analysis, IR and XRF spectrometry.
From 2001 to 2019 she taught math and science in middle schools (K6 – K8 grade). Actually she is attending the International School of Advanced Studies of UniCam University (Camerino – ITALY)
Since 2011 she owns and manages a server to run Techland, a virtual world for educational purposes based on Opensimulator, and the website www.virtualscience.it.